Like Xantos and Xim-Xim, Xip descends from a purebred, stately and baroque PRE black stallion. All 3 are from a hobby breeder in the backland of Barcelona. Surely some of you are wondering about these untypical Spanish horse names. This breeder started his breeding more than 24 years ago with his first foal crop with the letter A. In 2018, he arrived at X.
Xip moves more like a warmblood and is endowed with a super character. An extremely friendly horse that makes you feel good from the start.
A very rideable horse overall, who has been in professional training since the beginning of the year. Xip works very well every day and has developed very well. All 3 horses were gelded at the age of 20 months so that they could remain in the mixed herd.
Therefore, Xip will also be integrated quickly and easily into a mixed herd in Germany. Xantos and Xim-Xim have already found their dream owner, who would like to have the handsome Xip? Xip comes with a perfect AKU with x-rays, he is vaccinated, dewormed and ready to be trained further.
FACT SHEET:
| | | | |
| --- | --- | --- | --- |
| Name: | XIP | Gender: | Gelding |
| Breed: | PRE (without Ancce Registration) | Colour: | Brown |
| Edad: | 2018 | Discipline: | Dressage, Hacking |
| Altura: | 1,61 m | Location: | 27383 Scheessel |
| Rangio de Precio: | SOLD | Contact: | Your Inquiry |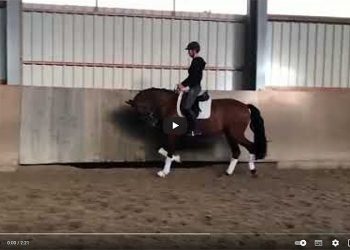 ---