Quinto is a beautiful 4-year-old bay gelding who is currently 1.63 metres tall. He has been under saddle for a few months and has been privately broken in and not challenged much so far, as he should have time to grow. From the beginning he has scored with a very good character, so that even the 14 year old daughter of the former owner could ride him.
This handsome bay has an impressive pedigree. His sire Fiscalo descends from Americano, the 5 times awarded stallion and one of the few elite stallions within the Pura Raza Española. Of course, the dam also has many ancestors from renowned studs such as Guardiola, Granda and Escalera.
Quinto also knows cross-country and has been out on her own there without any problems. Up to now Quinto has only been ridden lightly 2 to 3 times a week. We are currently limiting ourselves to light walking and trotting work in order to gymnastise him a little and to work on his balance. He certainly has everything he needs to be trained for dressage. Now in autumn and over the winter we can really get going with him, as he will be 5 years old in May. We see him as a horse for an ambitious leisure rider who enjoys classical dressage and riding out. He could also be trained in working equitation.
FACT SHEET:
| | | | |
| --- | --- | --- | --- |
| Name: | QUINTO | Gender: | Gelding |
| Breed: | PRE | Colour: | Brown |
| Age: | 2018 | Disciplin: | Dressage, Hacking |
| Height: | 1,63 m | Location: | 27383 Scheessel |
| Price Level B: | 10.000,- to 15.000,- Euro | Contact: | Your Inquiry |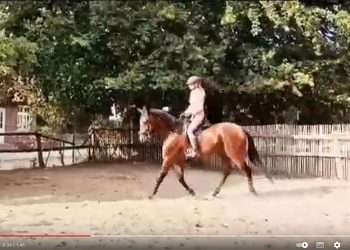 ---