This handsome Andalusian with his beautiful dark eyes is a great companion for the whole family. He is an always friendly horse who enjoys being patted and groomed. He is very reliable when riding and goes at a comfortable pace, even when galloping.
Up until now, Bruno was the horse of an old man, who had him since foal. What Bruno doesn't know is the work in the riding arena. That is in what we are training him now and he's getting better at it every time. In the meantime he is doing very well and knowss circles, changes of hands and does well in basic riding in the arena.
Bruno is not frightened in the fields and at the streed and he is also a horse that can handle standing days easily. (of course in the paddock or pasture). Bruno is currently barefoot and easy too load.
FACT SHEET:
| | | | |
| --- | --- | --- | --- |
| Name: | BRUNO | Gender: | Gelding |
| Breed: | Andalusier | Colour: | Grey |
| Age: | 2011 | Discipline: | Leisure Horse |
| Height: | 1,57 Stockmass | Location: | 27367 Bötersen |
| Price Level: | VERKAUFT | Contact: | Your Inquiry |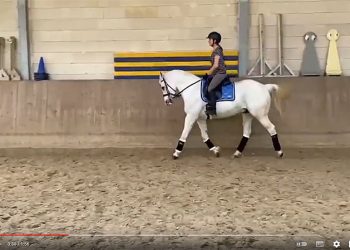 ---